Entertainment
'Stranger Things' Season 4 Will Begin Filming This Fall
Good shows can't end quickly. 'Stranger Things' will return.
The show was so popular that more than 40 million households began watching the show since July 4 and almost half of them already finished the whole season. The 18 million people and more who have finished it are now demanding an answer: When's season 4 coming?
Unfortunately, nobody knows. Season 3 had just aired on Netflix a little more than 2 weeks ago. Writers haven't even finished writing the whole story, yet. So fans can be happy to know one fact: the filming will most probably begin this October.
Wait, hold on a sec. There is a season 4?
In all honesty, the show is making such a good launch that it was almost a give than a season 4 will come. But Netflix hasn't given their words just yet. 'Stranger Things' season 3 broke the record and really, will Netflix miss their chance to make the most out of it?
Duffer brothers, creators behind the record-breaking show, have already made a plan on what season 4 is going to be like. The first surprising hint was that it was going to be different. Ross said, "We don't want to write ourselves in a corner, so we try to have these early discussions with the writers just to make sure that we're setting ourselves up to go in the right direction.
"We don't know a lot, but we do know a lot of the big broad strokes. At the end of season two, we knew about Billy. We knew that the Russians were going to come in. We didn't know the mall and stuff, but again, we know these big broad strokes."
The brothers are excited with what's going to happen on season 4 and all they need is to add details into that rough draft they have. "Again, as we said, it's going to feel very different than this season. But I think that's the right thing to do and I think it'll be exciting," they added.
Oh, and the story is going to expand beyond Hawkins, which is just about time to see the world in full chaos.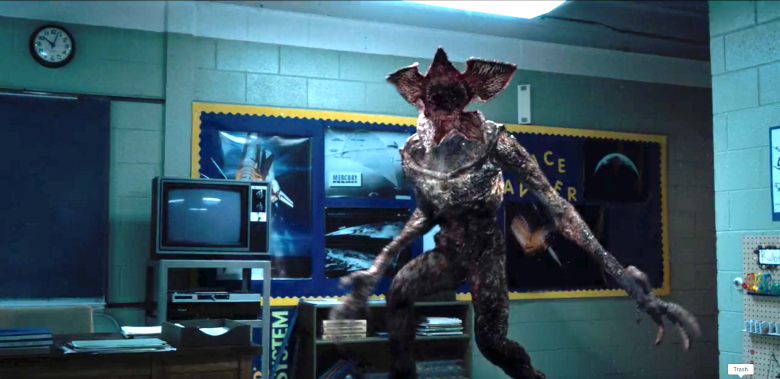 But, yeah, that's as far as we can tell about 'Stranger Things' season 4. TL;DR, Netflix hasn't confirmed continuation of their record-breaking show, writers already have big broad strokes what the next one is going to be and that filming might start this October.