Technology
Google Pixel 3 XL: Top-Notch Google Smartphone With Incredible Cameras
Google Pixel 3 XL packs a load of surprise, but could be better.
It's that smartphone that will blow your mind away with the pictures you take with it. Mainly because it is packed with high-end cameras and most people who are not photographers wouldn't have guessed you took these pictures with your smartphone.
Let's start with the design.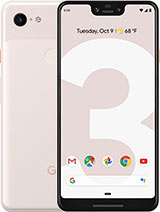 Google Pixel 3 XL design doesn't experience a tremendous change, but it certainly got slightly better. If you have seen Google Pixel 3a XL, you will notice the display width. However, if you compare with models like Honor 20 Pro or Zenfone 6 that are also releasing in 2019, that big notch on top might be a deal breaker for you.
It has one rear camera and two selfie cameras. The main camera is a wide-angle 12.2 MP, f/1.8 lens while the dual selfie cameras are wide-angle 8 MP, f/1.8, 28mm, and ultrawide-angle 8 MP, f/2.2, 19mm, but with no auto-focus.
The camera is the reason why this phone is incredible. It does very well in many conditions and has night sight that allows you to take clear images of night scenes. Other phones might be boasting 48-megapixel camera, but Google did incredible with their 12.2 MP. The selfie cameras are the best selfies that will take you flawless pictures if you are willing to accept the big notch.
Google Pixel 3 XL has a 6″ display with P-OLED that definitely gives what buyers has always wanted since its previous models. It's also built with Corning Gorilla Glass 5 quality.
Unfortunately, it doesn't come with a 3.5 mm jack nor a micro SD card slot. The internal storage can be either 64 or 128 GB, but both models still have the same 4 GB RAM.
Pixel 3 XL runs on Snapdragon 845 as well as on Android Pie. This means that the phone has pretty good performance with standard 4 GB RAM. It may not be the best multitasking smartphone (random background apps shutdown), but it still runs pretty fast.
It has a decent battery life with non-removable Li-Po 3,430 mAh. They also employ fast-charging feature that delivers up to 18 Watts power to the phone. It's quite a setback from Pixel 2 XL last year which had slightly bigger battery and longer runtime.