News
Microsoft Release Window's 10 Update, Offers New Light Theme, Sandbox Feature & Others
Launches Window health dashboard.
Microsoft has officially release its Window 10 Update to all existing windows users on May 21. Offering a Kaomoji Support, Window Sandbox Feature, Window Search and Cortana Separation and interestingly a New Light Theme, Microsoft will also be launching a Window health dashboard. While the company had released a tester in April 2019, the Window health dashboard offers status on the rollout of any significant issues for monthly updates.
The new health dashboard also provides single page for each currently supported version of Windows so that you can quickly search for issues by keyword, to including any safeguard holds on updates, current status of each issue, and discover important statements.
Giving the company a period to avoiding potential complains, this is all part of Microsoft plan of being careful and transparent on issues. Previously, the Microsoft October 2018 update had hit some file deletion problems – leading to an awkward situation for the company.
Grab the Windows
The May 2019 Update is available for customers who would like to install the latest release and if you are ready to install the update, open your Windows Update settings and select the Check for updates menu. Once the update appears, you can select Download and install now.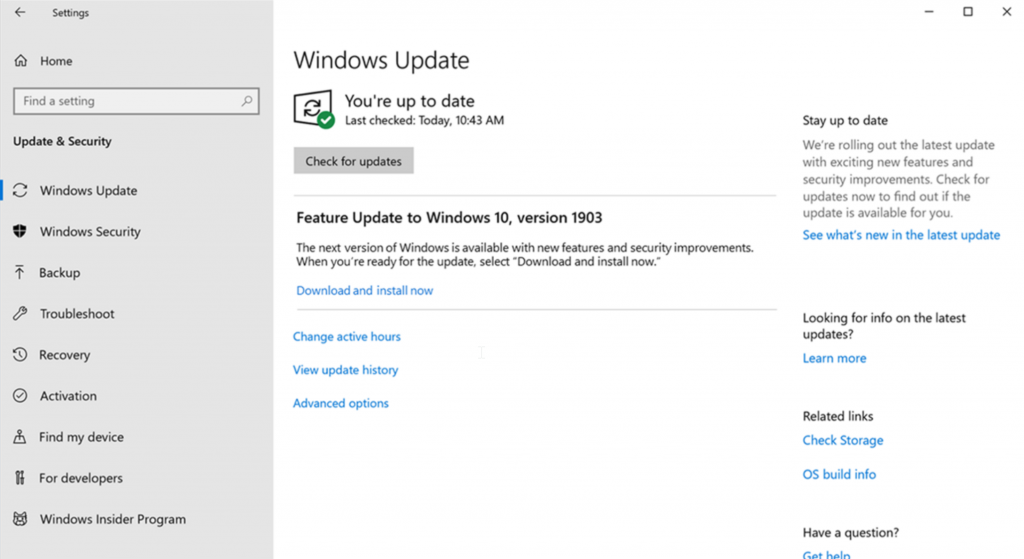 However, you may not see Download and install now on your device since Microsoft is slowly regulating up this availability. But once the download is complete and the update is ready to install, the company will notify you of the right time to finish the installation and reboot, making sure the update does not interrupt you.
Free or to be paid for?
This new 'Download and install now' capability is available for devices running Windows 10, version 1803 or version 1809 and for version that also have the May 21st updates. It is however it's free for all window's exisiting users.
More to Know or ….?
Indeed, there's more to know. The Windows 10 April 2018 Update – version 1803 will end it's service in November 12, 2019 for Home and Pro editions. So be Alert!!!