Celebrity
More Pictures Of Netflix's 'The Witcher' Featuring Henry Cavill, Anya Chalotra And Freya Allan
'The Witcher' is looking awesome with some fantastic casts.
'The Witcher' is finally releasing their official poster and first look of the characters. Previously we covered several of them and we're here to bring you more.
A picture Henry Cavill's back as Geralt while carrying one of his swords while overlooking the sea serves as the official poster of the movie that is based on the books.
Alongside Henry Cavill, we also have Anya Chalotra, who plays Yennefer, and Freya Allan, who plays Ciri. While the title was made famous thanks to the video game 'The Witcher', the eight-episode season is going to follow along with the books. But so far, there has been little revealed as of to which book Lauren Schmidt Hissrich wrote and produced based on.
The original book was written by Andrzej Sapkowski, a Polish writer, and the books are dubbed 'The Witcher Saga'. Eight books have been released since 1993 with two prequels, five main stories, and one short story set in between the main plot.
The official synopsis by Netflix says, "When destiny hurtles [Geralt] toward a powerful sorceress, and a young princess with a dangerous secret, the three must learn to navigate the increasingly volatile continent together."
The book was initially adapted as video games and players who have played can confirm it is not one meant for kids. The Netflix version is not going to stray far from it. Lauren confirms this in her tweet:
"Just watched a cut of Witcher with Ben, and the verdict is in: this show is not for 5-year-olds. Like, really not."
In the thread, Netflix spelled Chalotra's name wrong. Realizing their mistake in the Twitter thread, Netflix apologized and posted more pictures of the female characters in their next tweet with the caption:
Anya *Chalotra* plays Yennefer — as an apology for the early morning typo, here are some more photos of #TheWitcher stars!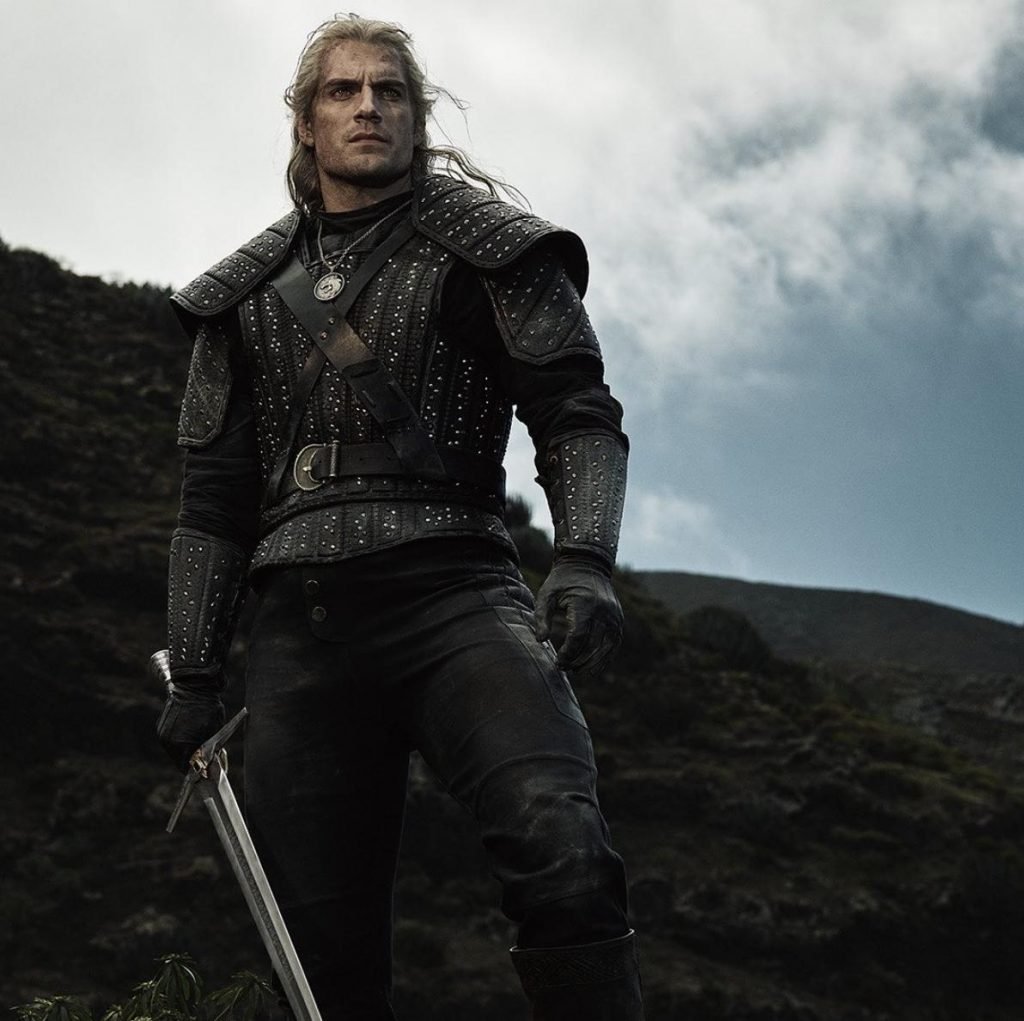 Before this, Cavill updated his Instagram with a picture of him getting a makeover to become Geralt with the message that the filming for season 1 has wrapped up. The release date is yet to be officially announced, but an investor confirms that it's arriving near the end of this year.