News
New Asus ZenScreen Touch Unveiled With Better Display
You can finally touch it!
It's in the users best interest to be able to own a monitor they can bring anywhere. The notion was ridiculous if you have imagined the heavy-kind PCs used to have. Previous versions of the portable displays don't have touchscreen capability, which was pretty inconvenient for some.
This year, Asus has finally unveiled its latest model of the ZenScreen and calls it the ZenScreen Touch MB16AMT. It's pretty satisfying to know that developers have finally included what we've been dreading.
10-point touch technology has been added into the 0.9 kg monitor. The monitor is 15.6″ wide and has been equipped with NanoEdge bezels design that gives it a 14.2″ wide display across. Simply download the Asus ZenScreen Touch app to start working on your bigger screen.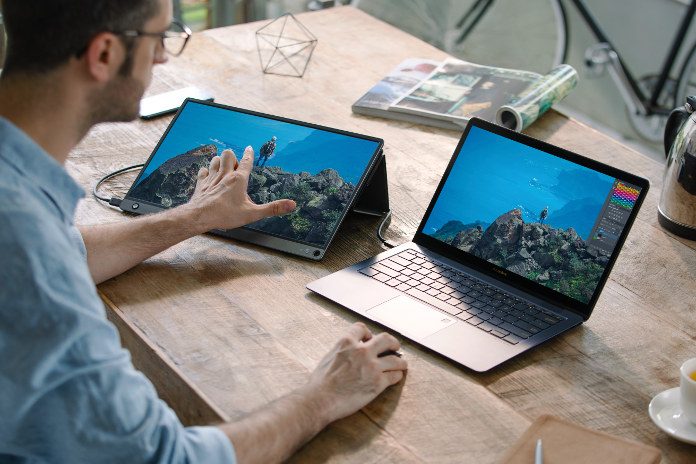 Every unit of ZenScreen Touch comes with a smart cover which also works as a portrait or landscape stand for the monitor.
The device has USB-C port which also works with USB-A 3.0 through a DisplayLink driver. It still has a micro-HDMI plug port as well.
This big monitor is also equipped with a 7,800 mAh battery which will keep your display running for 4 hours straight at 100% brightness. And most of the time, you don't need to run your monitor at 100%. It uses its own battery reserve instead of your device, so it's safe to use it with your smartphone.
It has different modes you can use for reading, gaming, or watching movies. The display is TUV Rheinland-certified flicker-free. The developer has also implemented low blue light filter technology to reduce strains on your eyes, especially when reading or working at night.