Entertainment
Call of Duty: Modern Warfare A Tense Reboot Of The Gritty Shooter Series
By the end of Call of Duty: Modern Warfare 3, a lot had happened already. From a nuclear-devastated world to a zombie apocalypse and even Russia's invasion of the US. when developers at Infinity Ward started rooting for ideas for the next game series, they realized something- they needed to start afresh.
"There were just so many things that made it bear no resemblance to the world we see today," explains Jacob Minkoff, single-player design director on the new Modern Warfare. "To make a new Modern Warfare game in 2019, we had to put to bed that old storyline. But it's still Modern Warfare."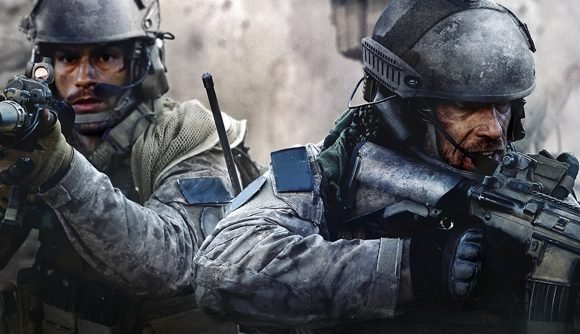 This is the most probable reason why the most recent game series released is simply called Call of Duty: Modern Warfare, as opposed to Modern Warfare 4 since its not a sequel, but more of a reboot of the game series.
The developers liken it to the soft boot Daniel Craig gave the 007 sequels when he took over as James Bond. A similar setting with previous characters, but with a grittier tone. Fan favorite characters like Captain Price will feature in the new Modern warfare but they are placed in a more modern context.
"We wanted to bring them back and given them a new life, more fully fleshed out, more tonally mature," says Minkoff.
Developers explain that they resorted to shifting the game settings so that the story could closely mirror the real world. This, however, doesn't mean that Modern warfare will recreate real conflicts, but instead, the scenarios portrayed will be inspired by real situations.
The game will feature a single-player story campaign split into two halves. In one, a player will adopt the character of a high-ranking special ops soldier and in the other as a rebel fighter somewhere in the middle-East.
The incredibly realistic and violent shooter nature of the game means there's a lot of potential for disturbing moments, virtual situations that will surpass the expectations of an entertainment product capitalizing on a gun's firepower.
To Minkoff, crossing this fine line isn't a problem at all. He says it is important to show these more troubling aspects of war, in order to give players a better understanding of the reality.
"We know that we aren't going to please everybody, but we're doing our absolute best to handle complex subject material with honor, with respect, with sensitivity," he says.
Modern warfare isn't interested in sending a political message through its modern-based storyline, but there's at least one thing its developers hope players get out of the experience.
"I want you to have empathy," Minkoff says. "I want you to walk a mile in the shoes of these characters, and step away from this game understanding more about what they face." He adds.
Call of Duty: Modern Warfare will be launched on October 25th on PS4, Xbox one, and Pc.