Entertainment
When is Black Mirror Season 5 Airing On Netflix? What Should You Expect?
Andrew Scott, Miley Cyrus and more star in the three new episodes.
Collaborator Annabel Jones alongside Charlie Brooker has created something never seen on Netflix with Black Mirror Movie Bandersnatch.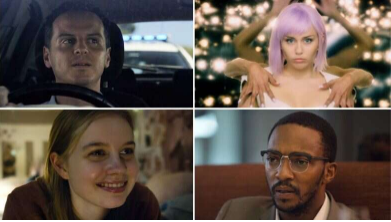 They are however not taking a break. June 2019 brings us a whole new season of Black Mirror with three new episodes airing slightly later than the stipulated time due to the work required on Bandersnatch.
Black Mirror Season 5 will be released today, Wednesday 5th June at 8am BST. The season as earlier reported will be slightly shorter following the release of Bandersnatch.
Netflix interactive content to including Bandersnatch can be watched on newer devices like smart TVs, streaming media players, game consoles, and iOS devices running the latest version of the Netflix app.
Earlier, Netflix had released the first full trailer for season five on Wednesday 15th May, featuring some familiar faces. And now, the Season 5 episode titles alongside teaser trailer for each individual trailer have now been released.
Black Mirror: Smithereens
This will be featuring Andrew Scott, Damson Idris and Topher Grace.
Black Mirror: Rachel, Jack and Ashley Too
This will be featuring Miley Cyrus, Angourie Rice and Madison Davenport.
Black Mirror: Striking Vipers
This will be starring Nicole Beharie, Yahya Abdul-Mateen II, Ludi Lin and Pom Klementieff.
What's Bandersnatch all about?
Indeed, it is a tricky one as the plot displays passes information – depending on whosoever is watching. But from we have seen, it is about 19-year-old game developer Stefan, who is turning an adventure book into a fictional video game. He however, began to realize that there were some forces beyond his control when making decisions.