Entertainment
Avengers: Endgame Did Not Impress Japanese Viewers As Much As It Did to Others
There's the whole world and then there is Japan with Detective Conan and Detective Pikachu.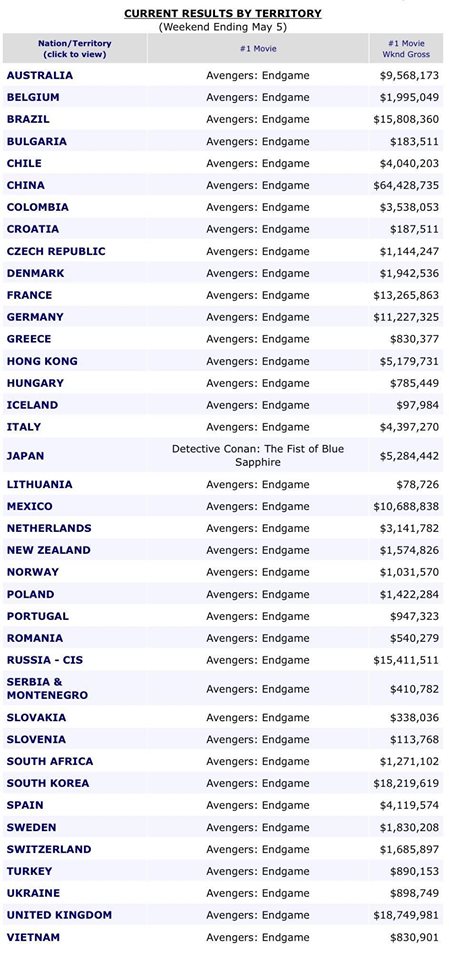 Everyone think Avengers is going to top the box office of every country who sells tickets to giant displays, but surprisingly, that doesn't seem to be the case in Japan. Grossing at $5,284,442, the 23rd movie of Detective Conan ranked first and we'd think, "Oh, they must have got to the top some time before or after!"
No, you're wrong.
Detective Pikachu topped the next weekend grossing during their first-week screening thanks to being the live action of the anime and game whose origin is Japan. Avengers followed in the second place.
So, maybe the newest movie from the famous case-solving anime was on its first week? Well, Detective Conan: The Fist of the Blue Sapphire was entering its fourth week, so let's accept it. Avengers did not impress Japan as much as we thought it would.
Personally, the storyline did not impress me, but the characters had developments (until they decided to degrade them during Thor: Ragnarok, but okay). During the week Detective Pikachu manages to reach the top position, Detective Conan was pushed to third place during its fifth week.
And so, I'm going to end it with this tweet.
Love how Avengers Endgame is completely nailing the competition in every country.

Then there is Japan pic.twitter.com/zile88FZ2K

— Ken Xyro May 12, 2019