creativity
20 Designers Who Knew Very Well About Women's Comfort And Won A Million Thanks
Imagine how convenient your life will be with these things!
Technology advancement seems to be the only direction human can take to improve our convenience.
But that is wrong. Because for women, fancy smartphones and thousands of dollars worth of technology and AI won't help them with many things. What can your smartphone do to help you get into the shower post-surgery on your facial? What can it do to let have more fun with your young kid or to salvage a brush from being too dirty with colorful powders?
Nothing! Well, at least your smartphone is the reason you are currently reading this. We have to be thankful for that.
Now, behold 20 inventions you can not wait to buy and make your life easier as a woman!
1. This facial shield allows you to have a peaceful shower post-facial surgery or just to keep that makeup from getting washed.
2. Don't let your beauty sleep give you wrinkles!
3. Now parents can swing with their little one on this.
4. Somebody understands the true pain for being a woman – whether you're out for work or for fun!
5. Turn your water bottle into a humidifier with this!
6. This baby holder inside a toilet in Japan (along with accessibility for disabled people).
7. Or this display in a Chinese toilet to show which cubicle is available.
8. This toothpaste doesn't just list but describes and explains the purpose of the ingredients.
9. A grip extension for razors for women who problem bending over their body.
10. Curled hanger because we hate our clothes from slipping down from it all the time.
11. Don't need to draw anymore; just stamp your eyebrow!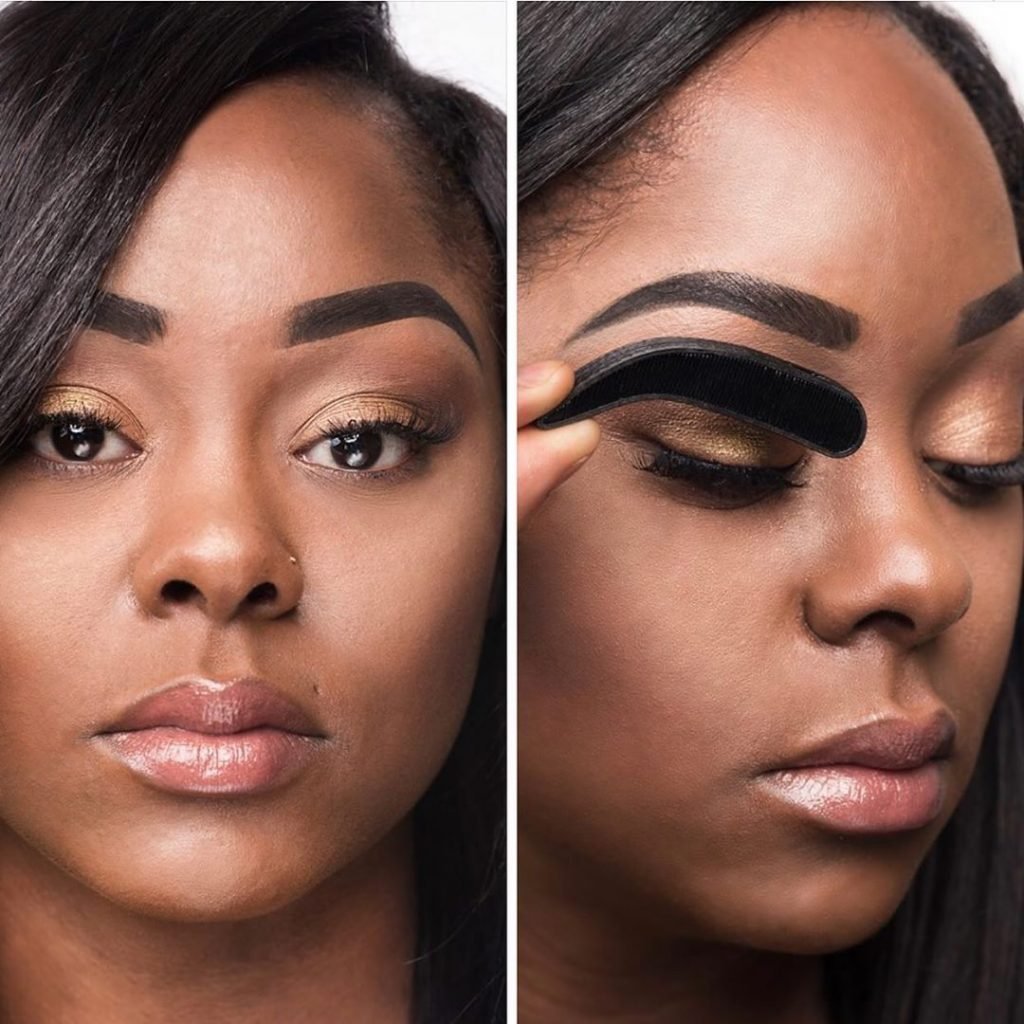 12. This Ta Ta Towel lifts your breast and absorbs excessive liquids (be it sweat or milk) and is great for post-natal treatment.
13. Nail polish holder helps you hold the bottles in a comfortable angle.
14. We hate wearing bracelets that feel like it's about to cut our hands, so here's a hair tie bracelet.
15. Reusable magnetic eyelashes that are worn without glue at all.
16. This travel-hack hair brush allows you to keep your valuables in plain sight.
17. This pillow designed for to-be-mothers to get a good night sleep.
18. This sponge absorbs that clean your brush so no more one brush for one color.
19. This shopping cart comes with a calculator to keep your expenses in check.
20. Another travel-hack that allows you to keep your precious belongings in a hidden zipper pocket.